In advance of my upcoming complete ThermoWorks Thermapen review, I wanted to let you all know about a great sale on now until January 31st, 2011. The new splash-proof, super-fast Thermapen is on "Winter Inventory Reduction" sale now for $79US, regularly priced at $96US. Cheap shipping to Canada too.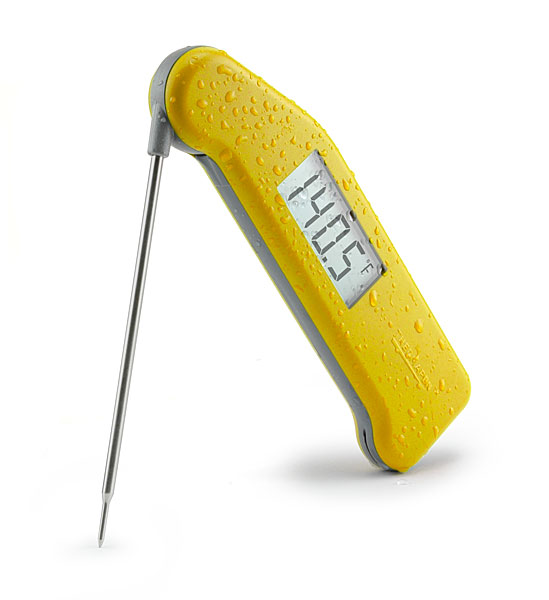 This is a fantastic price!

In addition to the sale, get free FedEx Ground shipping within the next 24 hours (expires Saturday Jan. 15 at 12:00 noon, MST), with coupon code: FREESHIP11
Also be sure to download my free updated cooking temperatures guide — a perfect complement to a great thermometer.
Bon Appetite,
Mr. Carnegie, Scavenger Gourmet
(Note, this is NOT a paid advertisement for ThermoWorks.com.  Scavengergourmet.com has no affiliation with ThermoWorks whatsoever and gets nothing out of your purchase from them.)